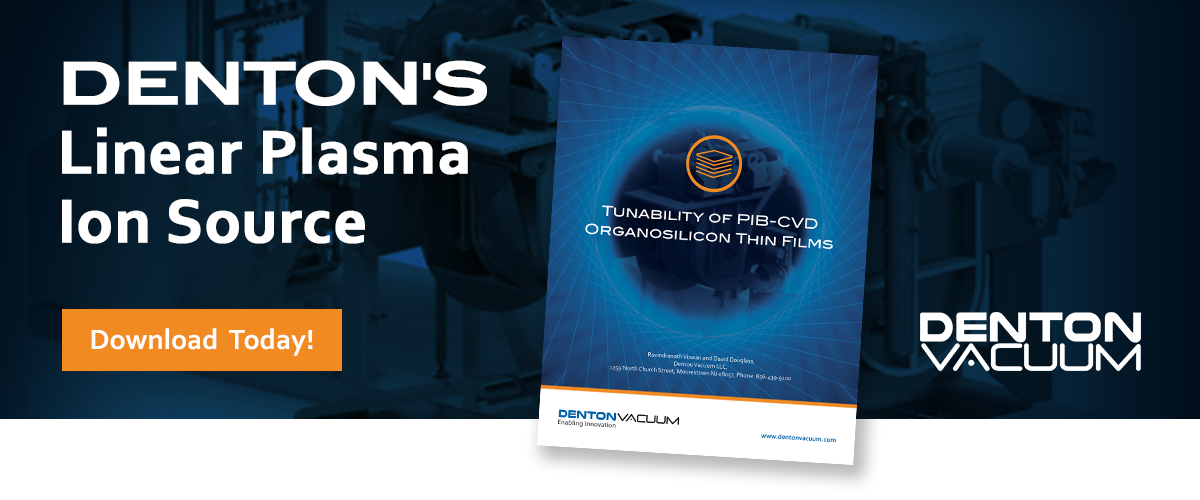 Tunability of PIB-CVD Organosilicon Thin Films
Chemical Vapor Deposition (CVD) is a well-established thin film deposition technique with a wide variety of applications. Thermal energy is required to drive the chemical reactions, which results in high quality films, but is not compatible with all applications and substrates. To overcome this issue, Denton has developed a linear plasma ion source for plasma ion beam assisted CVD (PIB-CVD).
In this technical white paper, we explore:
Denton's linear plasma ion source

Deposition of polymers, silica-like, and diamond-like inorganic coatings

Full range of potential properties obtainable from HMDSO
Fill out the form to download the white paper.